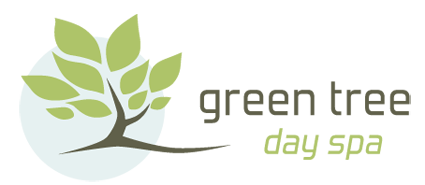 Wellness treatments in the Green Tree Day Spa
The Green Tree Day Spa wellness oasis has been located in newly designed premises in the Hotel Lippischer Hof since autumn 2021.
Bad Salzuflen is our home, the city of salt!
Our organic own brand "White Gold" is based on precisely this power of the original salt. Supplemented with valuable oils, herbs and evening primrose, it is a wonderfully nourishing body lotion. The exclusive saline treatment was specially developed by us for you. Discover this wonderful natural product in a completely new way in the Green Tree Day Spa.
Demanding massages and individual facial treatments are based on the organic cosmetics Phyto Art from & ldquo; Art of Care & ldquo; from South Tyrol.
The natural cosmetics are exclusively available from us in Germany.
Travels with the premium brand "Cinq Mondes" on different continents and let yourself be inspired by sounds and aromas.
Phyto Art Cosmetics is developed and manufactured in South Tyrol and certified by the BDIH organic inspection agency. The label stands for quality, sustainability, well-being and the highest possible effectiveness. All products are free from PEC, parabens, perfume, dyes, animal testing and dermatologically tested . The packaging is 100% recyclable and increasingly plastic free . The natural cosmetics are exclusively available in Germany in the Green Tree Day Spa.
The SPA luxury brand "Cinq Mondes" offers you the best from five continents - with excellent products and their competent use. Your desire for rest, relaxation, harmony of body & amp; Mind and distance from the stressful everyday life are fully filled with these applications. A first class experience that you should be worth!
Our complete offer at:
Follow us on:
Our Highlights
White gold - anti stress saline treatment
Exclusive "Green Tree Day Spa" full body ritual based on salt.
Bad Salzuflen, our home, is the city of salt. Imposing, modern graduation towers have been delighting our numerous guests since the 17th century.
Take a deep breath in the here and now and forget the stress of everyday life. Stock up on new energy for body, mind and soul …… with salt!
Cleanse and strengthen your airways. The minerals absorbed through the skin strengthen and regenerate your body.
Inhalation at the Mini Saline
In-house herbal tea
Hot roll with herbs
Ritual full body massage
Full body pack with face and head massage
1 "White Gold" body lotion (200 ml.)
| Treatment (80 Min.) | 115 € / p.P. |
| --- | --- |
Mr. & Mrs. treatment
Brush massage
Full body peeling
Short stressless massage or short face treatment
Hand pack
1 Green Tree Smoothie
PHYTO ART - Hydro Sensitive Balance facial
A special treat for dry, dehydrated skin that is prone to irritation. This particularly mild care with the selected plant ingredients of roof root, birch, linden, oats and hops, supply all skin cells with moisture, protect the hydrolipid layer and make dry wrinkles disappear. The crystal roller made of green aventurine soothes and relaxes the skin and harmonises it.
PHYTO ART - Sport Energy Massage
This massage is suitable before or after sports activities. The cupping massage increases blood circulation, which means that all cells are better supplied with oxygen and nutrients. The stimulating massage with the Sport Energia massage oil loosens the muscles and these are stretched with special grips. The Crema Erbe Sport with arnica, thistle and horse chestnut is used to regenerate the muscles. Feel fit!
| Massage (50 Min.) | 80 € / p.P. |
| --- | --- |
| Short massage (25 Min.) | 45 € / p.P. |
Stressless Massage
A relaxing massage with selected essential oils of your choice. Enjoy a soothing, gentle and lasting massage experience! It has an activating and sensitizing effect on your body.
| Massage (50 Min.) | 70 € / p.P. |
| --- | --- |
| Short massage (25 Min.) | 35 € / p.P. |